Kids to love to learn from watching parents, and imitation is a common way of learning. For babies and toddlers who love to imitate the actions of grown-ups, tons of toys available can create a virtual social environment to get kids engaged in life.
For example, a dollhouse allows your kids to play the role of a home master to decorate the house whatever he/she wants. If you are interested in buying wooden dollhouses, you can also see our post written by us.
Now let's get back to the topic, today we are not going to review small toys like dolls and building blocks. What we are going to see is a large-sized toy that can make 'Pretend Play' more real and give your child a better gaming experience.
Guess what? There are wooden play kitchens designed for kids to make their 'Make Believe Game' more fun!
1. Why Buy a Wooden Play Kitchen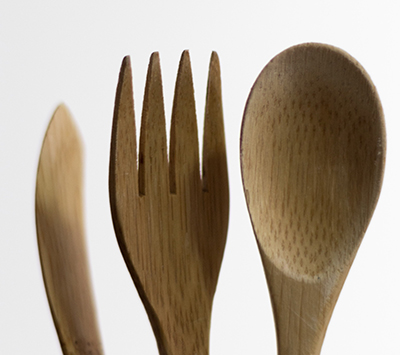 Why do you need a wooden play kitchen set for children to play with?
Our toddlers love to follow what adults do, and they love acting out situations in real life and playing roles of different characters in society.
The game they play we call it 'Pretend Play' or 'Dramatic Play,' and providing kids with proper guidance through the game is essential.
By giving some educational information to children when they are playing roles, you can now open the door to knowledge for him/her to let them have a deeper understanding of the world.
You can educate your kid with things like what should a homemaker do, how do the teachers teach in class.
Besides this, playing pretend play can be beneficial in other aspects: responsivity, self-regulation, communication ability, conflict-solving, etc.
Although you don't have to take your child to a real scene, having a real pretend play toy will be helpful and effective.
If you are not sure if an expensive playset worth it, a wooden play kitchen is a great dramatic play tool to start with.
In this way, you can make your loved ones happy and content by giving them a lovely wooden play kitchen.
Also, Having kids engaged in this game is also a way to strengthen family bonds & friendship.
2. Best Wooden Kitchen Playset for Your Child
A wooden play kitchen should be a toy for kids to play for a long time, and we don't want to abandon it after several times' uses.
Therefore, picking the right wooden play kitchen according to your needs becomes a must-do.
Now let's see if these best sellers of wooden kitchen playsets are your type.
1. Melissa & Doug Wooden Pretend Play Toy Kitchen
As the gold standard in wooden toys, Melissa & Doug have produced a huge variety of wooden toys.
This wooden pretend play kitchen made by them is a nice and smart option when choosing a kitchen playset for kids.
You don't need to buy any accessories after buying this kitchen since the kitchen toy includes so many facilities.
You will have to below facilities to help you to make your child a little chef:
Oven, stove, microwave, sink, refrigerator, freezer, ample storage space. You can even make artificial ice with your child with an innovative ice dispenser.
If you have a child who is passionate about pretend play games, this wooden kitchen playset is going to make his/her friends have a great time.
2. KidKraft Ultimate Wooden Pretend Play Kitchen Set
With a thoroughly fun design, you don't have to worry that your child is going to be bored anymore
This wooden kitchen is perfect for placing in the corner with an innovative corner design, which saves room so the kitchen toy will not cause any inconveniences.
Besides, the kitchen mechanism is really cooler than others. You will see the burners and ice maker have realistic lights and sound effects.
There are multiple lights of the kitchen, and all of them work excellent, mild buy bright. You won't find it difficult to get entertained even in a dark environment.
And all the facilities, including knobs, shelving, and cabinets, will function smoothly.
What I love most about this model is that the wooden kitchen also comes with a cute phone holder, that is true for a little chef to take orders when playing pretend play game.
3. KidKraft Vintage Wooden Kitchen – Compact Design for Pretend Play Game
If you feel like a compact and small-sized wooden sounds more attractive, this time, you can go for a real-life wooden kitchen with a friendly price.
With a compact design, the three-feet-tall play kitchen is great to play with while it won't take up too much room of your house. The body is mainly made of thin wood, but it's sturdy and stable.
Oven, refrigerator, freezer, microwave, cabinet, all the necessary kitchenware come with a well-designed style, and the doors with molded latches work smoothly.
The size of the play kitchen might not look shocking, but you will not miss any fun kitchen facilities.
Don't underestimate its' versatility, as a fantastic gift. This kitchen set is going to give kids who love pretend play a happy Friday night.
4. Teamson Kids – Little Chef Florence Wooden Kids Play Kitchen

Kids love adorable colorful style when picking a play kitchen. This Teamson Kids wooden kitchen set for kids is well versed with multiple cute colors.
Although this play kitchen set does not come with many features, it still a great choice when you feel a bit cash-strapped. You can see there is a stove, a cabinet, an oven and a microwave that will come with the kitchen set, and a cordless phone, a spatula, and 3 plastic shakers are 3 necessary accessories that will also be included in this kitchen pretend play toy.
You can not say that this is a fancy & luxury play kitchen or rank top on the market, but it definitely worth the money as a qualified wooden grain kitchen set for kids.
5. Step2 premium Grand Walk-in Pretend Play Wooden Kitchen
Step 2 walk-in wooden kitchen set is a large pretend play kitchen for kids who need spacious storage.
A 'Glass' style is the theme of this realistic deluxe kitchen. Parents can see through the window and know what your little chef is cooking anytime.
By having 15 pieces of accessories in total, you and your kids can enjoy a perfect pretend play night without worrying about if there is any utensil missing in this kitchen.
The cooktop, faucet, and sink are well made with easy-to-clean design, and you won't find any trouble after the cooking party.
One thing that needs to be mentioned is that assembly this play kitchen may take more time than other wooden kitchens because there are too many accessory sets that need to be handled.
Need More Wooden Play Kitchen Food?
After seeing these amazing child wooden kitchen sets, if you find it unsatisfied with the original accessories, you can also add some extra food or accessories for wooden play kitchens. You can check the below wooden crafted food that we selected.
By purchasing a Melissa & Doug Food Groups, you will have loads of Wooden Play Food, including fruits, milk, bread, meat, fish, eggs, and more. Teach kids to balance nutrition
becomes easy and straightforward.
3. Frequently Questions About Wooden Play Kitchen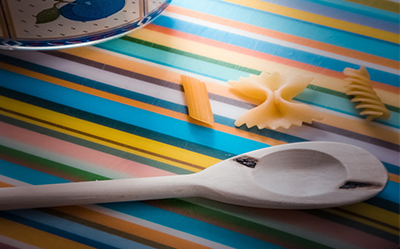 Q1. What things should I look for when buying a wooden kitchen for my child?
A1. There are three critical factors that you need to know before you click the checkout button.
1. The very first one is the size of the wooden play kitchen.
Sometimes its a bit tricky for you that all the sellers make their images the same size with the same blank background.
Thus, checking the product specs is necessary. Besides that, you can also see the customers' reviews, and qualified products usually will come with loyal customers who will post pictures taken by them.
2. Pay attention to every object and item's edge.
Be careful with things that are included in the kitchen.
Using utensils like knives, forks in the kitchen should be cautious.
For the sake of safety, you need to check out if there is any sharp end, or tips that might hurt your baby.
As for the edges and corners, it's also better to check if there is any potential hazard. As a toy for young toddlers, the edges should be baby-proof, blunt, and rounded.
3. Don't Let material Become an issue.
Whether the wood or the paint, the best material for making a good wooden kitchen for kids should be natural and toxic-free.
For making a sturdy wood kitchen, the wood should be solid and sturdy. More importantly, it should be 100% green. So is the stain, a water-resistant stain without toxic should be applied to help your child to have a better fun game.
Q2. How much does a good wooden kitchen cost?
A2. The prices vary because of sizes, accessories, and brands.
My tip is that do not buy a kitchen playset that is too cheap.
If selling the factory manufacturers the toy with well-made wood material, there is always an inevitable cost. That's why we say 'Good things don't come cheap.'
If you are looking for a decent wooden kitchen play for your child, I believe the price range should be between $80 – $180.