Choosing a perfect vase for your lovely flowers is an art.
But it makes people think back and forth when it comes to buying a vase that is perfect for flowers and can be used as a home decor art at the same time.
Some people have a natural feeling for interior design, but knowing nothing about what things that they should pay attention to when buying a decorated vase might upset them.
What is the best vase that has an appealing appearance while suitable for flower arrangements?
If you have not considered a wooden flower vase, you should get started now!
Here, we will share product recommendations of top x wooden vases on the market.
If you are not sure what to look when buying a wooden vase, we will also give you an introduction to these fantastic wooden vases and include a buyers' guide to help you.
Content:
Top 6 Wooden Vases For Your Flowers
How to Choose the Right Wooden Vase
#1. 3 Reasons Why Wooden Vase Beats Other Vases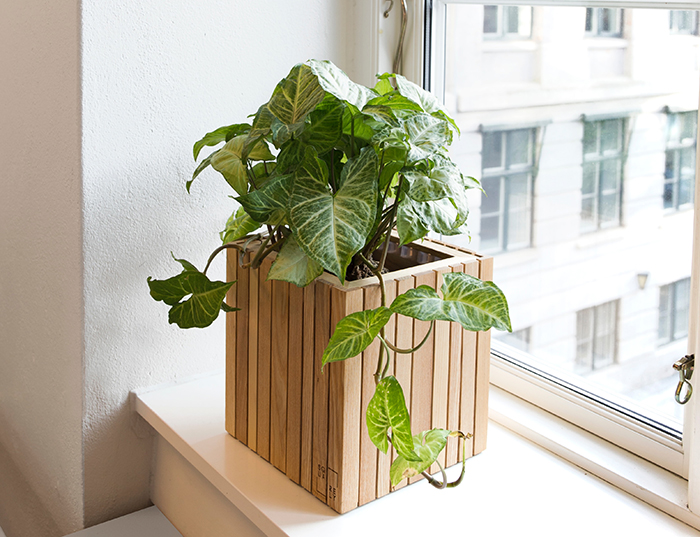 Among all the types of vases for flowers nowadays, why wooden vases are a competitive type?
Wooden Vases vs Ceramic Vases vs Glass Vases
More Textured and Natural
A good Handcarved wooden vase always comes with a unique textured finish, and it is the best matching vase type for natural plants and flowers.
Compared to a glass vase, a lovely wooden color can hide the messy stems and dirty water, and you will not see an annoying light reflection.
Many wooden vases are purely handmade and crafted. These wooden vases have a superb luster of natural wood color. If you touch some original design wooden vases by your hand, you will feel the straight/spiral wood grain texture.
More Unique
If the vase is made of natural wood material, there are no 2 pieces that are exactly the same.
Unlike mass-manufactured ceramic or glass vases, every wooden vase has its own distinctive wood grain, whether it is a rustic country style or modern city style.
Just like the saying – "There are no two leaves are alike." If you are a person who is looking for ways to express your personality through home decor, a unique natural wooden vase is something that you should opt for.
Safer and More Secure
A good quality wooden vase should have a solid weight, which makes sure the vase base is stable and sturdy.
Many people choose wooden vases instead of ceramic and glass is because they don't break easily, even you accidentally drop it on the ground.
If you have children in the house, a rounded edge wooden vase is the best option.
#2. Different Types of Wooden Vases
Usually, people will be looking for three types of wooden vases:
Wooden Table Vase
For most of the flower lovers, wooden table vases are most commonly used to set a bouquet or arrange flowers. And Table wooden vases usually come in a small size that can be easily placed on the table without taking much room.
Wooden Wall Vase
Wooden wall vases are often seen in the room with a modern style.
When people don't feel like putting vases on the table or floor, an elegant and beautiful wooden wall vase can help!
Install a wall vase is pretty simple actually. With only a hook or nail, you can save much space just by hanging a wooden vase on the wall.
Wooden Floor Vase
If you have much space in the room and want to decorate it with some wood home decor, then this is the time to place a wooden floor vase.
Since it is not only a vase but a decoration itself that can beautify your room, wooden floor vase is much larger than table and wall vases.
To avoid the big wooden vase does fall and get knocked over, all the large wooden floor vases have a solid weight. But that makes them very heavy as well, and people need to be very careful when moving a floor vase.
#3. 6 Best Wooden Vases, Special and Different
1. Bese Wooden Morden Vase – roro HandCarved Mango Wood Teardrop-shaped Vase

This roro wooden vase dazzles with the teardrop carafe shape. Its' glossy finish and texture work with most of the modern home decor style, such as minimalist, coastal, and tropical.
You don't have to worry about the size is being extra grating. This vase is 12 inches height, and the vase is perfect for placing on a table or desk.
The vase is carved from orchard-grown mango wood, which has a light and bright wood color, and the finish is lightly lacquered.
Putting this on the table or desk can help people to relax and feel the natural vibe.
2. Best Wooden Planter Vase – CYS EXCEL Rustic Wooden Cube Planter Box

Growing Succulent plants has become a thing in the world, and a square or rectangle wooden planter comes with a rustic style that is always a good fit for succulent plants.
A mini wooden cubic vase can be a rustic or industrial style decoration for interior. These wooden planters have plenty of colors: birch bark wrap, natural unfinished wood, or dark painted wood. Too small for your table? Actually they offer these wooden planters in a variety of sizes, from a 4 inches to 14 inches.
3. Bese Wooden Rustic Vase – roro Natural Wood Branch Vase

There is no better vase than this one to get you close the mother nature.
This wooden vase has an exceptional tree bark finish, which is taken from mango wood as well. It's definitely an exciting gift for people who love vintage and natural things.
The vase is 100% natural wood made and free-formed, and every vase will look different.
Since it's not lacquered and sealed, adding water into this wooden vase is not recommended. However, flowers set or dry arrangements will be stunning in this wooden vase.
4. Best Wooden Wall Vase – Jake and Mo Co. Artisanal Geometric Wood Vase
Hanging it on the wall can be done without efforts. This wooden wall vase has an easy to hang design, which enables you to hang it on the wall steadily with ease.
It has a chic and minimalist style that is matching for new and old decor style. We acknowledged that the wood they use is ethically and sustainably sourced, and the Forest Stewardship Council certifies it.
The wooden air planter comes in a mini size, and the dimension is 7.4 x 5.8 x 3.2 inches. You don't expect it can hold flowers because of that, but it is undoubtedly a cute wooden vase for small plants.
5. Best Wooden Vase Set – Hosley's Set of 3 Burlwood Vases
If you have more needs than a singer centerpiece for your table, check this wooden vase set from Hosley.
This wooden vases set contains three different sized and shaped of burlwood vases and is packaged in a beautiful gift box. The smallest ones are 5.75 inches high, the medium is 9.5 inches, and the largest one is 12.25 inches.
You can decorate your home with or without floral or greenery additions. Even you don't put anything in them, and they are already decorative because of their beautiful wood patter and raw color.
6. Best Floor Wooden Vase – Kalalou Tall Oblong Wooden Vases

The Kalalou wooden vases set comes with two oblong whitewash vases, a small one and a big one. The big one is 37.5 inches tall, and the small one is 24 inches tall. You can place them in different rooms according to your needs.
It's a tremendous visual line if you put these wooden vases in the corner of your room. It is solidly made and will not fall and get knocked over easily. However, if you want to make it more stable, it is also easy that you can just add some rocks and stones at the bottom of these wooden vases.
#4. What Wooden Vase Should You Buy?
Before knowing what kind of wooden vase you should buy, I'd like to share the major types of the wooden vases.
Wooden Cylinder Vase
For arranging flowers that have long stems, such as roses, daisy, and sunflowers, You do need a wooden cylinder vase.
A wooden cylinder vase is excellent at showing off them as a cylinder vase has a tall height and straight sides.
Wooden Bud Vase
Mini bud vases are looking cute if you showcase a few flowers with it.
The majority of people who love single bud use bud vase a lot since the size of bud vase is elegant and graceful. My opinion is that choosing a wooden bud vase when you have less than 5 flowers, otherwise the vase may not have enough room for them, and it will get tipped over easily.
Wooden Square or Rectangle Vase
Cubic or square vases are great for showing beautiful bouquets or succulent plants, while you can plant a couple of plants in a row in a rectangle vase. Usually square or rectangle vase has a low height, and some people would love to add some soil and put them outside as a planter. However, not every wooden vase can be placed outdoor, let's continue to read how to make it weatherproof.
#5. How to Make Wooden Vase Waterproof
To ensure your wooden vase is waterproof and can be put outdoor, you should ask the seller if the vase is for outdoor use first.
Or you can start making a waterproof wooden vase by yourself. If you have no idea how to make a wooden vase become waterproof, here are some tips.
Basically, to make a wood vase waterproof, you need to seal the vase a finish.
You can try waterproof sealers that are specially for wood material on the market. You can also see some great waterproof sealers in 2019 and some tips for staining wood here.
If you find it is not necessary to buy an extra bucket of sealer, you can use the other methods to give a finish to your wood vase, such as varnish, lacquer, polyurethane. But remember that you should also provide a finish to the inside of the vase, not just the outside.
#6. How to DIY A Wooden Vase
If you have DIY skills and woodworking machines, making a vase is not a hard thing to do.
Building a wood planter from scratch is super easy by experienced DIY lovers.
Now, follow the tutorial video of how to make a square wooden vase, and you can get yourself a cute cube wooden planter in an easy way.