A wooden muddler is a secret of making a perfect cocktail while without perfect bartending skills.
As a must-need bar tool, a nice wooden muddler is playing an important role in cocktail culture. No matter where you are, at a picnic park, at home, at a barbecue party, a wooden muddler will make cocktails and mixed drinks taste fresh and nice.
Whether you are a skilled mixologist that wants to find a professional wooden muddler, or you are new to making cocktails and bartending technique, you will get what you are looking for in this post.
Without further ado, let's get to point and find the best wooden muddler now!
1. What's Cocktail Muddler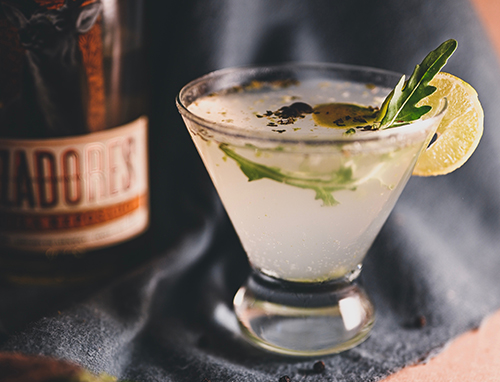 A muddler is a useful tool that bartender will use to muddle and mix drinks' ingredients including herbs, mints, and fruits.
What bartenders will do is to muddle these drink ingredients in the bottom of a glass or a cocktail shaker. And many famous and popular cocktails cannot be made without a good muddler, such as mojitos, mint juleps, and caipirinha. Muddling ingredients can make their flavor stronger and the cocktail will have a better fruity taste.
Wood is currently the most popular material of drink muddler. Having a convenient wooden muddler makes the whole muddling process smooth and easy.
Wanna know what kind of great wooden muddler there are and how they can help with making cocktails?
Now you will see a list of best wooden muddler below.
2. Top Wooden Muddler for Cocktails
1. Mojito Muddler Professional Bamboo Wood Muddler
As an 11 inches long muddler, this bamboo muddler is super ideal for reaching tall glasses and shaker.
By using this muddler, making Mojito, old-fashioned is a piece of cake.
The material is naturally anti-bacterial and safe. You even have a lifetime warranty by purchasing it online.
Unlike other cheap wooden muddlers that shred or taint, this bamboo is strong and sustainable.
It is not surprising that it is seen on ABC, CBS, NBC.
Pros:
Long enough: 11 inches
100% natural bamboo
carbonized & food safe
Cons:
A bit big for regular use
2. Top Shelf Bar Supply – Extra Long Hardwood Cocktail Muddler
This extra long muddler is amazingly 12″ long!
If you are looking for an ultra-professional long wooden muddler, what are you waiting for?
The hardwood muddler has a flat muddling end which is designed to muddle ingredients and prevent mint and herbs from turning bitter.
The muddler is also food safe and knuckles friendly, which can protect you from hurting your finger on the side of the mixing glass.
The ergonomic design and material make the wood muddler sturdy but comfort to use.
No matter you are making Mojito, Sazerac or any cocktails, this is a versatile muddler worth buying extra-long wooden muddler.
Pros:
Extra-long
Ergonomic handle
Food-safe, Unlacquered hardwood
Flat end, no sharp edge
Cons:
Bulky size
Light wood color
3. Twine Vintage Wood Muddler
The Twine vintage wood muddler is a beautiful dark muddler which is made of beech hardwood.
The muddler is designed by a professional industrial design team and handcrafted in the USA. The inspiration comes from old and vintage furniture and architecture.
With this hardwood muddler, you can crush ingredients including limes, citrus, herbs, etc.
Unlocking the full flavor of ingredients that you want to add to your drinks is now quick and straightforward.
Pros:
Beautiful vintage design with wood grain
Solid Beech hardwood material
Handcrafted
Cons:
Polish coating not smooth
4. Smash Natural Wood Muddler by True
This Hardwood muddler produced by True is the best budget option among all the wooden muddlers.
It is also a 12 inches long and wide muddler.
It might do not look as fancy as other premium wood muddler, but this is definitely the best one for DIY bar cocktail at home.
It also helps the citrus and fruits release their full flavor and aromas.
Pros:
Budget-friendly
Extra-long
Imported hardwood
Cons:
Unfinished coating
Get stained easily
5. CucinaPrime Wooden Muddler Set (5 Piece Bar Set)
If you have not had a bar set and you want to perfect your bartending skill, why don't you just go pro with this bar tools set which also comes with a nice durable muddler?
The CucinaPrime bar toolset contains 5 essential tools that are perfect for home and bar, and they even have a package contains 13 tools.
After purchasing this bundle, You will receive:
shaker cup
mixing glass
double-sided jigger
4 prong strainer
walnut lacquered wooden muddler
Pros:
Useful cocktails set for bar
Suitable for home and professional
Cons:
The walnut muddler is a bit short (8 inches)
3. How to Use Your Wooden Muddler Correctly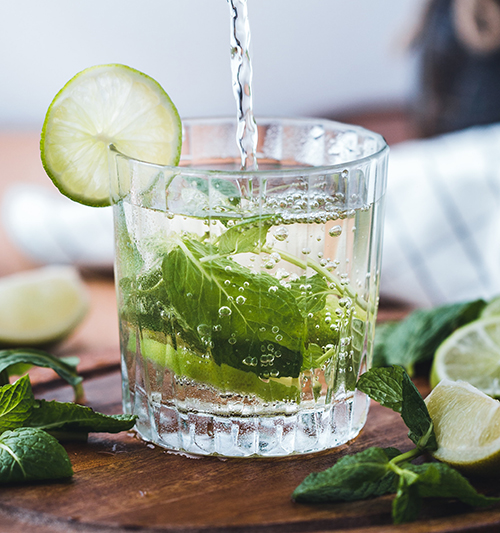 1. Prepare a Sturdy Glass
We know an important step of mixing cocktails is to muddle ingredients in the bottom of a container.
But before we muddle anything, make sure the container that you have won't crash when you give the muddler.
I personally prefer a sturdy and thick glass or cocktail shaker that won't break easily like plastic material when you exert force on the ingredients.
2. Gently Press Down on the Ingredients
Now you can put the ingredients into the glass and let the aromas release.
Hold the glass with one hand, and muddle the herbs and fruits gently and firmly with the other hand until the ingredients are totally muddled.
Some newbies have a misunderstanding that the ingredients should be smashed really hard so that the flavor is strong. This is wrong because it only makes your drink look messy and gross when you finish it.
3. Add ice and continue to step of mixing the cocktail.
Now you can start to add ice and other ingredients you need into the glass and start to make your cocktail.
The reason why we don't put ice directly in step 2 is that it will break our glass when we are muddling ingredients.
I am not going to teach you how to stir and shake a cocktail next since I am not a professional bartender. But I hope you have already know how to use the wooden muddler in a correct way.
If you want to learn how to muddle in a more convenient way, check the video below:
4. How to Clean & Maintain Wooden Muddlers
You might be wondering if it is time-consuming to take care of a wooden muddler.
Actually taking care of wooden muddlers can be easy, there is no need to treat it like a fancy wooden comb.
Just remember these 3 things, then you will not find there are any problems.
1. Wash the wooden muddler with water after use.
Try to wash it ASAP after muddling colorful, juicy berries or fruits, or the juice will penetrate the wood and stain the wood.
But you want the wooden muddler to have a vintage style, stain it with berries could be a good idea.
It will make your muddler an old-fashioned and antique wooden muddler.
2. Dry the wooden muddler with a cloth after wash.
To prevent the wood from getting moldy and having bacteria, you should dry the muddler first before store it.
You can leave it exposed to air till it is sufficiently dry.
3. Avoid moisture
Do not put the wooden muddler into the cabinets immediately after you dry it since the muddler can not be 100% dry within a few minutes.
And put it away from water or any moist place.